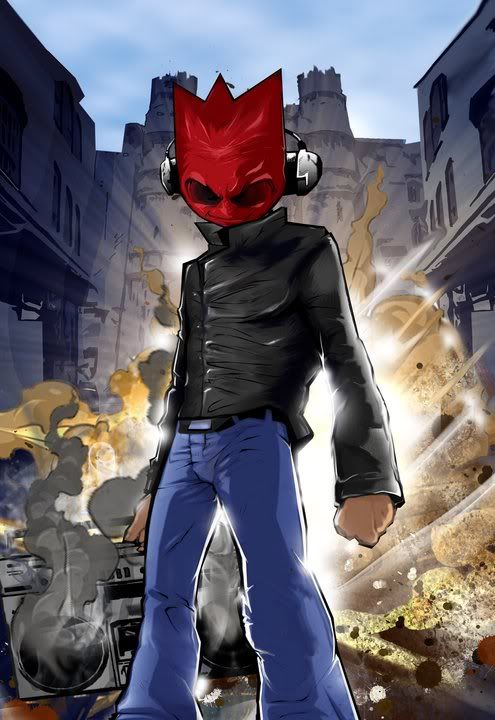 "From the leading force behind Mezza Sound System and Basslick, one of Kent's most successful electro and breaks night, comes: Headroc.
Over the past couple of years Headroc has become a name known for hosting some of the most exciting new electro, house and breaks parties in the South East, and now it is proud to announce itself as a new production outfit in its own right.
Already having played at and hosted events with the likes of The Stanton Warriors, Krafty Kuts, Eddy Temple Morris, Brandon Block, Tom Real, Janette Slack, Drumattic Twins, Hoxton Whores, Soul of Man, JDS, Slyde and many, many more,
Headroc is no stranger to the decks. His trademark glitchy, electro and breaks mixes already turning heads and gaining him respect at various events in Ibiza and all over the UK.
2010 has been an especially successful year for Headroc: having held successful parties in Ibiza over the summer (such as the pool party at Kanya, memorable to all who were there!) and hosting the courtyard to Nic Fanciulli's Saved Sunday's event with Carl Cox in September.
Now with a fleet of Headroc mash-ups and new original material in the pipeline watch this space… for the best is yet to come."
High Score
by
Headroc
If you're liking what you hear, you can get it here on Beatport:
https://www.beatport.com/en-US/html/content/release/detail/346052/?utm_campaign=bp_share&utm_source=bp_share_facebook&utm_content=bp_share_release&utm_medium=bp_share_release_346052
www.facebook.com/profile.php?id=1326904732&ref=ts