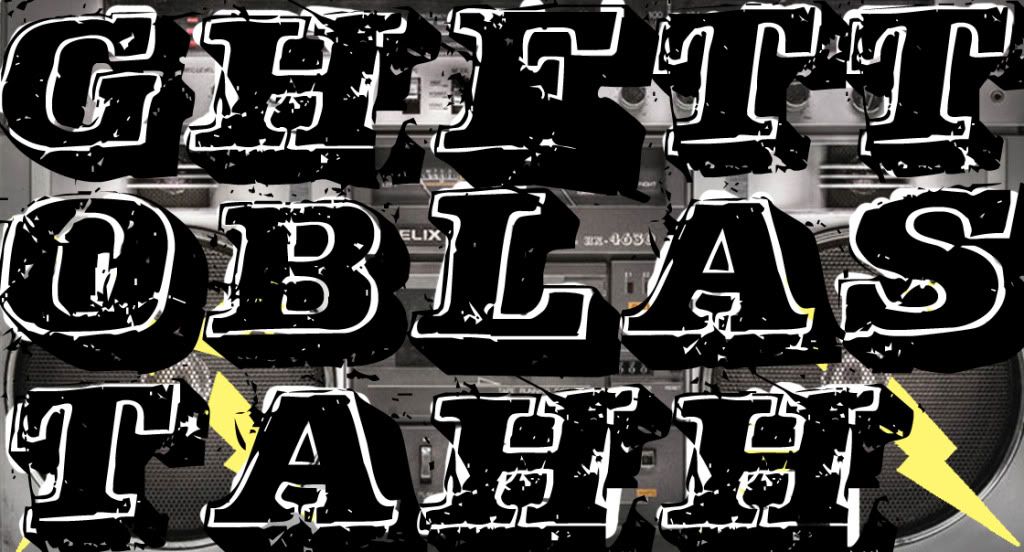 Welcome to Ghettoblastahh Recs blog. This has been created as a platform for me to get my music out into the scene & help others get noticed in the process. My main aim is to release a series of free EPs & bootlegs with the goal of eventually setting up as a fully functioning label.
A little bit about me; I've been DJing & producing since early 2008. My main genre is fidget but more recently I've been playing & making dubstep. I've had releases on Champion Beats, Filthy Bitch, BomBeatz & Bonzai with forthcoming remixes on Brooklyn Fire & 4Play Trax. I'm resident at a night in Canterbury 'KOOL KIDS STAND UP!' which is 1 year old this month. I've played alongside Herve, Neon Skulls, Twisted DJs & DeadHead DJs and am booked to played with Uber DJs & Stitched Up at FiDGET Xmas Special @ The Russian.
I've got forthcoming EP sorted, its called Is That Your Mum. The original is dubstep and I've done a fidget remix of it which you can hear on Soundcloud. I've got a few guys doing remixes as we speak, I'll release the info as I get confirmations but I'm pretty excited.
Thats about it for now, I'll have a scout for a tune I haven't sent out yet to celebrate the start of something big...
soundcloud.com/scottharrisdj
myspace.com/scottharrisdj
twitter.com/scottharris_dj