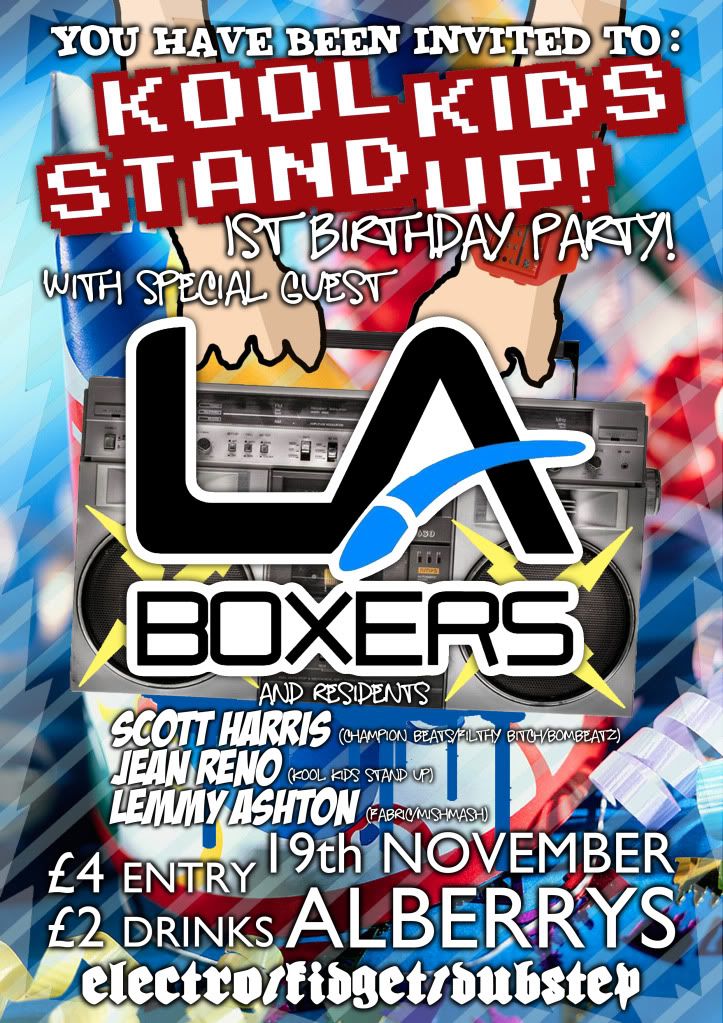 KOOL KIDS STAND UP! turns 1 next week. It really doesn't feel like its been a year since we've been merking the rave-cave at Alberrys.
To help celebrate we've got you the L.A.Boxers
.
These boys have been hot on the blogs over the last few months with remixes of Yeah Yeah Yeah's, a few features of their own original material & have just got back from supporting dubstep big boys, Tek-One.
Should be a stinker.
www.facebook.com/event.php?eid=187722329760&ref=ts