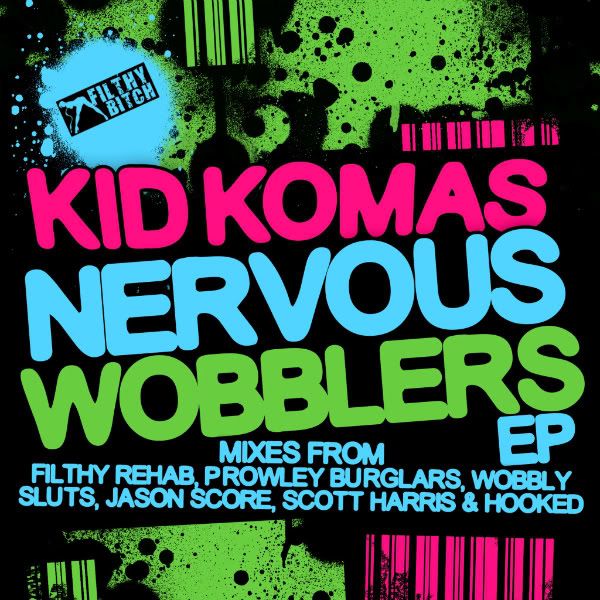 Before I crack on with my new Kid Komas feat. LOc-E remix for Hot Small, I remembered I hadn't posted about the remix that was released last Monday. The EP is Nervous Wobblers by Kid Komas on Flthy Bitch which is exclusive to Beatport. It features two top originals illustrating why this guy is hot property at the moment.
Remixers include Filthy Rehab, Wobbly Sluts & Prowley Burglars on 'Raving Buck'. Jason Score, Hooked's & myself on 'Nervous Wobblers'.
I don't know if you remember my first remix for Filthy Bitch which was released early this year, but it was pretty terrible. This one however, is definitely one of my best tracks on sale at the moment so check it out.
https://www.beatport.com/en-US/html/content/release/detail/205969/Nervous%20Wobblers%20EP
Also, before I go I've got two new previews on SoundCloud. Both remixes are for BomBeatz and looking at being release early next year, still no word on the release of my Greenskeepers or DJ ID:Crust remixes though, I'll keep you posted.

http://soundcloud.com/scottharrisdj