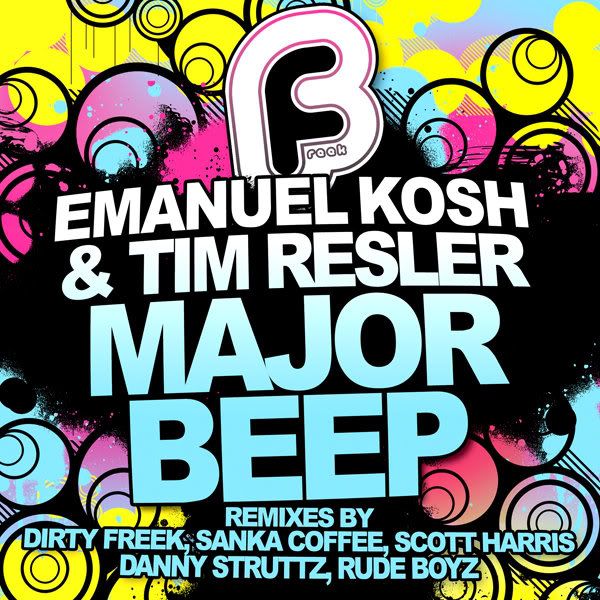 Possibly the biggest label I've remixed for yet, things are getting bigger and better and I'm loving it. All mixes on this EP are completely different but are all worth a listen. My mix is nothing like any of my other remixes, I tried to keep it true to the techno original and make it mega bouncy, anyway check it out at Beatport.
https://www.beatport.com/en-US/html/content/release/detail/222367/Major%20Beep
If you need persuading, here's some feedback for Major Beep & my
Hooked's
- House Jack Party remix which is out on
Filthy Bitc
h;
"Of the 2 House Jack Party is for me, great drums, great bass as per usual and variety throughout" -
The Funk Out
"HJP - wicked party vibe, will go down well at any part of night. massive intro. MB - Bigger, always changing the flow, bounce to the beat. another smash from Scott Harris." -
Jack Grooves
"HJP is naughty man looking forward to smashin it out this weekend!" -
Mikey Dalton
"nice one mate!" -
Dirty Freek
"Big up Scott Harris! The Major Beep & House Jack Party remixes smashes it! Looking forward to droppin these." -
Uber DJs
A quick update on whats forthcoming; Mine &
Jack Grooves
tune 'Blap!' is out soon on
BomBeatz
and I've got three remixes coming on
BomBeatz
& one on
Hot Small
. I'm working on an original with
Perfect Cell
and remixing for
Sick
,
Club Bangerz
&
BomBeatz
. Big things comin'.