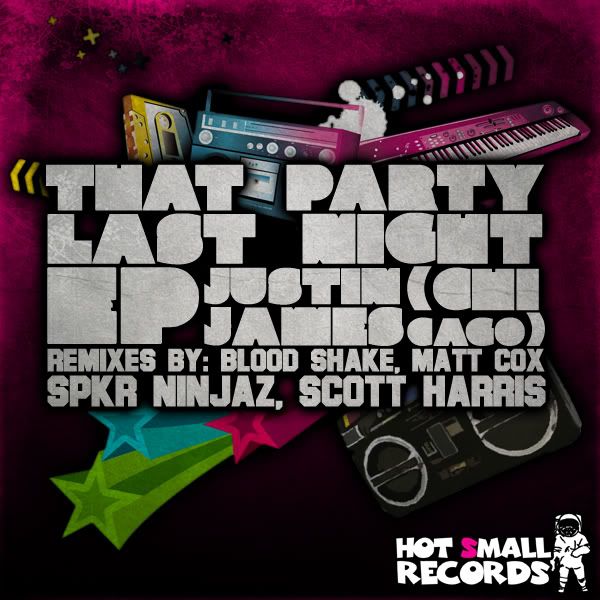 I've got a few new tunes to tell you about. I've had four remixes released this month, with three tunes almost definitely coming out in Feb. On BomBeatz I've had remixes of Loudnessboy, Perfect Cell & The Amp Jackers which are all on Beatport. The biggest tune this month has to be my remix of Justin James for Hot Small alongside mixes by Matt Cox, Blood Shake & SPKR Ninjaz. Here's some of the feedback I've got for it:
"Awesome track man!" - Rob Analyze
"GREAT Remix matey, straight into my box it goes, top work from Mr Harris!!" - The Funk Out
"Smashed it once again, Scott's productions are getting bigger and better each time, so much support for this new skool artist. BOOM!" - Jack Grooves
"Just got round to previewing this, another solid track! Very well produced and a really tight mixdown. This is deffinately in our bag!" - Stitched Up
"YOUR REMIX SMASHES IT...SICK WORK DUDE!" - Uber DJs
https://www.beatport.com/en-US/html/content/release/detail/217150/That%20Party%20Last%20Night%20EP
A quick update to finish off, I'm waiting on releases of two original tracks, "What The" & "Blap!", both on BomBeatz, a remix of Hooked's on Filthy Bitch, Emmanuel Kosh of Freek & a few others. I'm currently working on an original for a BomBeatz charity EP, of which money made will go to help Haiti. I'm also remixing Tone Jack & Wobble Skankz. Lastly, I've almost finished a bootleg of "Don't Stop Believin' - Journey" which I've played out, its a big crowd-pleaser.. Thats all from me for now, new tunes out soon & a free download of the Journey booty up in a week or so, check out all my new stuff on SoundCloud!!
http://soundcloud.com/scottharrisdj