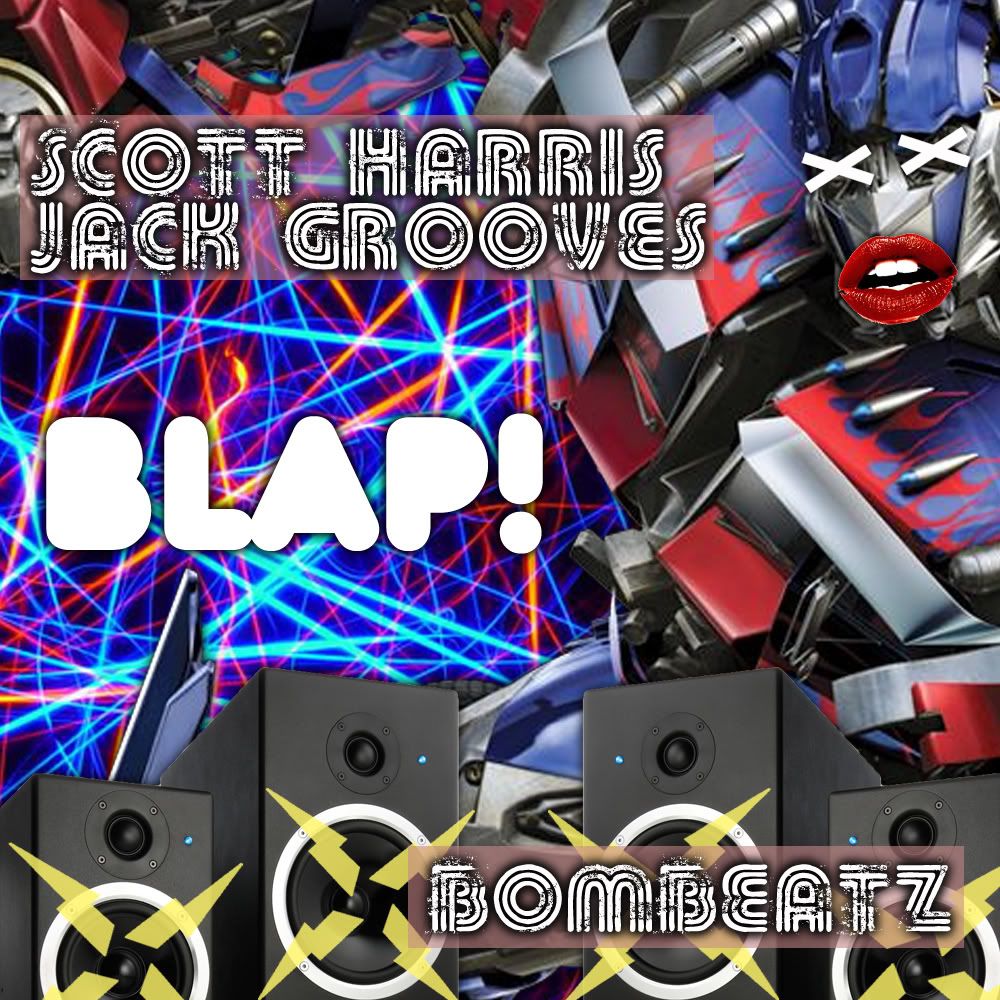 Four new releases to tell you about this month. Starting with an original I've done with
Jack Grooves
, Blap! is a nice little bit of ghetto wobble out on Boink! Music. The package comes with wicked remixes from
The Amp Jackers, Tone Jack, Dany Preacher & Killer Klownz.
Scott Harris, Jack Grooves - Blap!
"Well put together mate this will go off!!" -
Mikey Dalton
"With the minds of 2 of the filthiest mofuckin innovators on the scene it was innevitable that what was to emerge from that probably drunken studio session was pure nastiness, FULL TFO SUPPORT!" -
The Funk Out
https://www.beatport.com/en-US/html/content/release/detail/230320/Blap%21
On to the remixes. All three are on Bombeatz & its sub-labels, Boink! & Starblocks. Back To The Furious is bouncy & jackin' whilst No Dice is peak time wobble. The Bass Joker is a VIP mix of the original remix I did with a beefed up break and much better percussion. Its on an EP called "100% Haiti" of which proceeds go to charity so get on that one.
Perfect Cell - The Bass Joker (Scott Harris VIP Remix)
"MASSIVE STUFF RIGHT HERE! Of the two my clear winner has to be the Bass Joker remix, taking inspiration from the classic Flat Beat bassline it drives through and through with a great variation of Brass, Rasta vocal shots and pure Wobble!!" -
The Funk Out
The Wobble Skankz - No Dice (Scott Harris Remix)
"FILTH as always from the ver consistant Scott Harris on his bangin remix of this already heavy track, support from TFO!!!" -
The Funk Out
Viro & Rob Analyze - Back To The Furious (Scott Harris Remix)
"VERY nice work yet again, more wobble on the front from the ever busy and ever filthy Scott Harris! Top utillisation of parts, filthy bass and a great rhythm!!"-
The Funk Out
"Really liking this one Scott! Nice mixdown on it too. Deffo getting some air time from us, thanks!" -
Wat? The Funk
"Nice one Scott! Proppa digging your remix, another belter bro.
Defo gets our support....BIG UP!" -
Uber DJs
https://www.beatport.com/en-US/html/content/release/detail/230321/100%25%20Haiti
Forthcoming remixes on Club Bangerz, Sketch, Sick & Bombeatz.