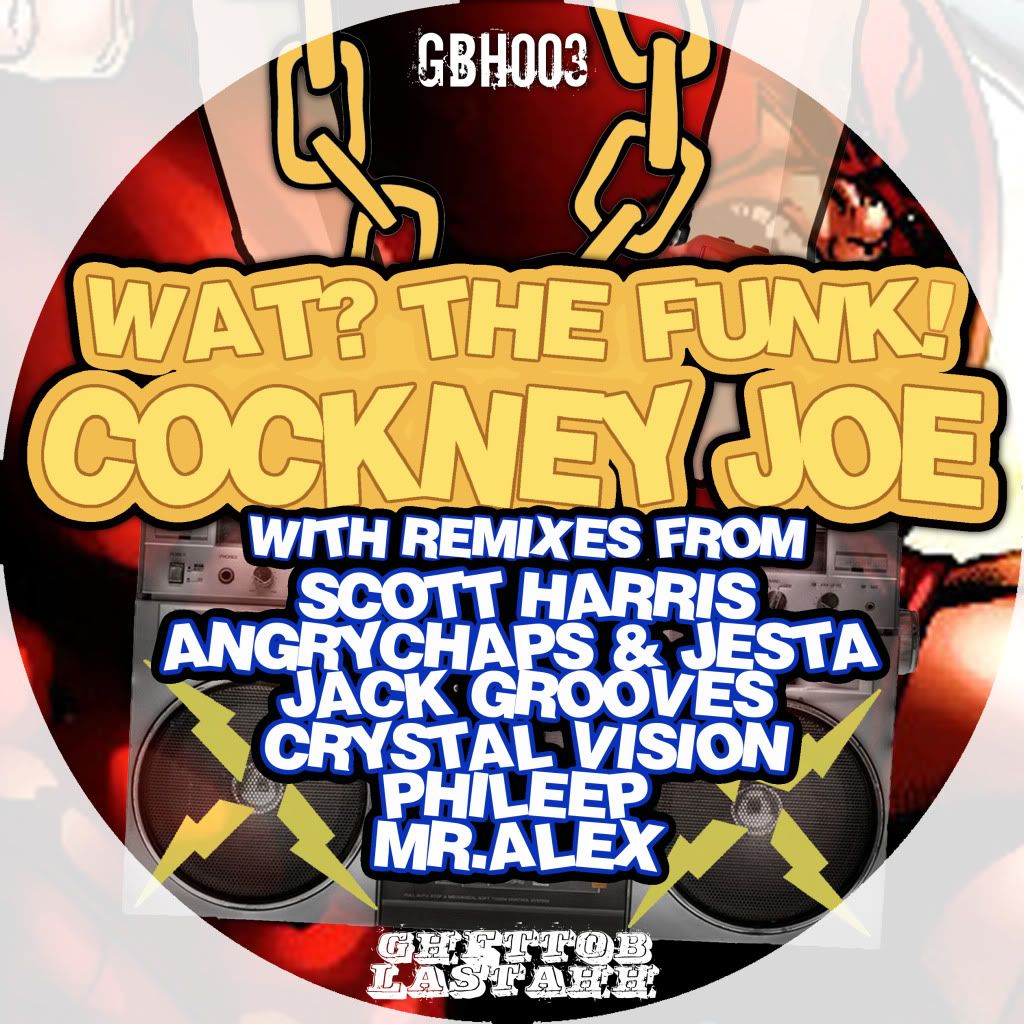 I
ts been a little wait but its finally here, the third Ghettoblastahh EP comes to you courtesy of up and coming producers from the midlands,
Wat? The Funk!
The original is jackin, techy and bouncy. The lyric "I had a bit of that dizzle and I was fucking gone" is very fitting for the incredibly strange, 'drugged up' feel of the track. On the remix this time we've got
Scott Harris, Crystal Vision
and
Mr. Alex
along with newcomers
Angrychaps & Jesta, Jack Grooves
and
Phileep
all bringing you a mixture of bleeps and wobbles.
Grab the EP here:
http://www.mediafire.com/?rmzkmgynjow