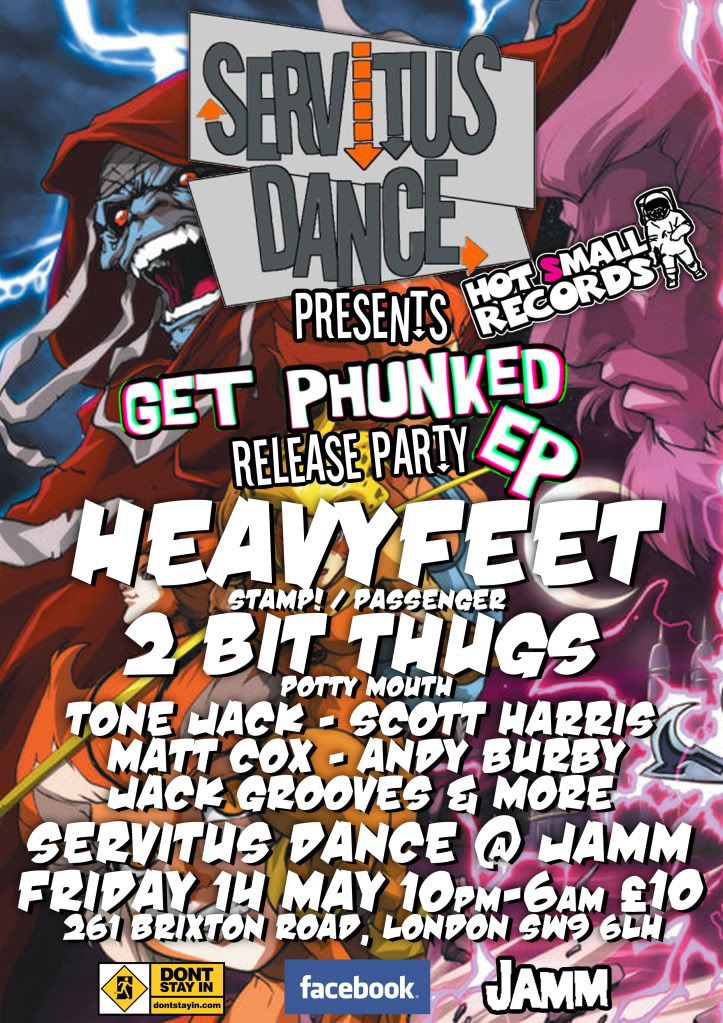 "Servitus Dance returns for a night with a differences, Room one we will be having
ALABAMA3
playing their live showcase, while in room two we are pleased to have
TONE JACK
playing their London debut to celebrate their new single "GET PHUNKED" coming out on Hot Small Records this month. backed up with some MASSIVE HEADLINERS and UK's freshes new talents."
HEAVYFEET
(Stamp! Beats)
2 BIT THUG
S (Potty Mouth)
TONE JACK
(London Debut)
SCOTT HARRIS
(Hot Small Records)
MATT COX
(Champion Beats)
ANDY BURBY
(Sick! On The Dancefloor)
JACK GROOVES
(Club Bangerz)
Servitus Dance @ Jamm - 14th May
261 Brixton Road
London SW9 6LH
10pm - 6am
Limited £10 tickets are available here....
http://www.ticketweb.co.uk/user/?region=gb_london&query=detail&event=384122&REFID=servitus
On a personal note, my remixes of Defunct! and Jho FM are now out on Beatport, my LP is also in progress, release date for that will be in July and the next Ghettoblastahh EP is coming early June courtesy of Trackz, with remixes from Rude Boyz, Fritz Terror, Chemikal Recipe & Akoustik so look out for that.